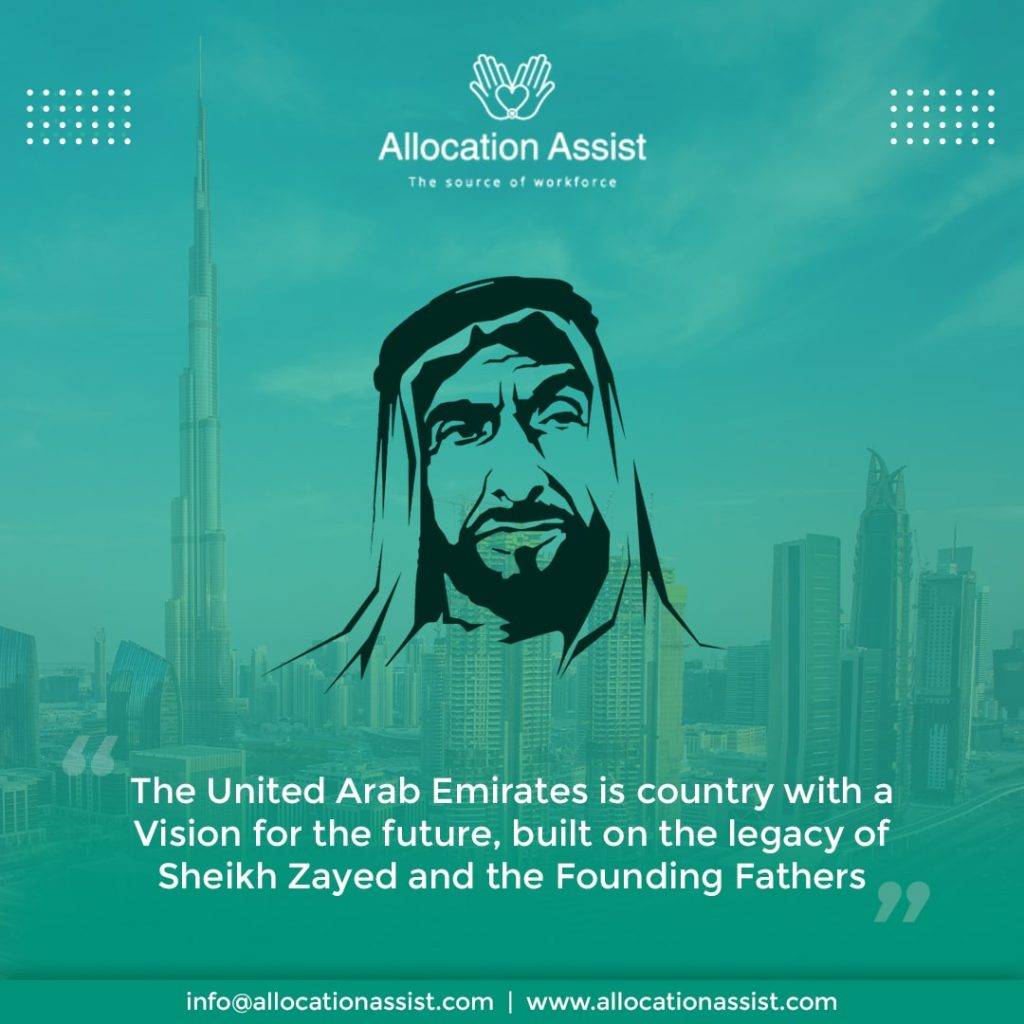 In 2022, the IMD's World Competitiveness Yearbook ranked the UAE 12th globally and first in the MENA region. The UAE excels in several essential areas, including education, security and safety, cybersecurity, infrastructure, and flexibility of regulations and governance.
The 2022 Expat Insider Survey ranked the UAE first in the Middle East and 6th best country globally for expats to live in.
The United Arab Emirates is still a relatively young country, founded in 1971.
How has the UAE achieved so much in such a short time?
We cannot answer this question without reference to Sheikh Zayed and the other Founding Fathers of the UAE. They not only assisted with the formation of the country as we know it today but their leadership and long-term vision was the foundation for the UAE's remarkable growth and development.
Since the country's formation, the UAE leadership has worked strategically to strive for excellence and prosperity for the benefit of the country's citizens and residents, and contribute constructively to the international community.
Sheikh Zayed devoted his life to the service of his people and the creation of a better world. He was known for his deep religious faith, his vision, determination, hard work and generosity at home and abroad. Sheikh Zayed was a humanitarian and philanthropist who contributed to making healthcare more accessible, affordable, and efficient for millions of people across the globe.
https://www.linkedin.com/pulse/zayed-humanitarian-day-how-sheikh-impacted-health care-prof-humaid/
Sheikh Zayed embodied the values of tolerance and unity, ruling by consensus and consultation. A foundation of his philosophy as a leader and statesman was that the resources of the country should be used for the benefit of all citizens. While overseeing the development of the UAE's infrastructure, he was also concerned about the conservation of natural environment and wildlife.
The principles and philosophy that Sheikh Zayed brought to government remain at the core of the state, and of its policies, today.
As the UAE celebrated its golden jubilee in 2021, government ministers outlined an ambitious vision for the UAE's next 50 years. The UAE Centennial 2071 sets a course for the UAE to be the world's leading country by 2071 by fostering an environment for exponential growth. This plan focuses on the four core aspects of education, economy, government development and community adhesion.