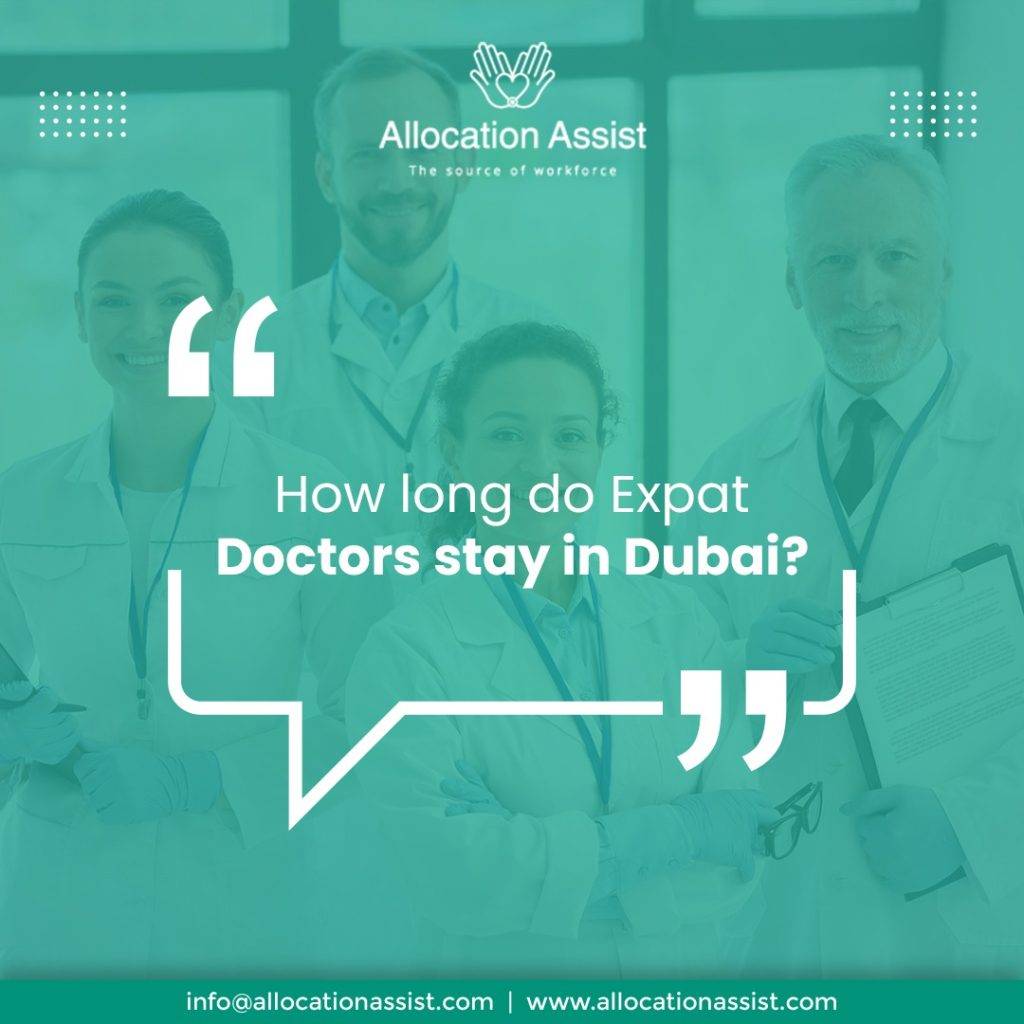 The United Arab Emirates is one of the most attractive Middle Eastern countries for foreign citizens to relocate to. The emirate of Dubai is especially popular for healthcare professionals seeking to live and work in the UAE.
What attracts expat doctors to Dubai?
Dubai is a world-class, futuristic city that combines a progressive and tolerant outlook with a respect for preserving history and culture. Dubai is truly a melting pot of cultures with 85% of the population being expat residents from all over the world. There is no shortage of arts and cultural experiences, as well as sports events, shopping, and dining. Dubai is a safe, family-friendly city, with a wide choice of highly-rated international schools.
In a recent Expat Insider survey from InterNations, Dubai came second in the overall rankings for the best city in the world for expats. Dubai ranked highly for feeling welcome in the city, availability of services and quality of life.
The healthcare sector in the United Arab Emirates is one of the most rapidly expanding in the region, with the highest number of JCI accredited hospitals in the Middle East. There is a well-established and growing medical tourism sector in Dubai. While learning Arabic can be useful, English is widely spoken and used between people of different nationalities.
A recent survey by Expatra ranked Dubai as the top destination in the world to earn money and save for the future, helped by the fact that there is no income tax in the UAE.
Dubai's economy and population is steadily growing as people are attracted to come to live and work here. Building on a strong recovery following the COVID-19 pandemic, Dubai has established its status as a safe haven for investors amidst global economic uncertainty. The UAE Dirham, tied to the value of the US dollar, is considered to be one of the most stable currencies globally.
How long do expats stay in Dubai?
In previous decades, Dubai was considered a place for expats to come and work a few years or more. However, a number of government reforms are now encouraging expats to stay longer and make Dubai their long-term home. A recent survey found that expats are now staying 3 times longer in Dubai on average.
What factors are encouraging expats to stay longer in Dubai?
Doctors, nurses and other healthcare professionals are among the categories of people who can apply for the 10–year Golden Visa. Other government initiatives encouraging expats to stay in Dubai include 100 per cent foreign ownership in mainland companies and relaxation of visa rules including short-term and freelance visas.
What are the benefits of the golden visa?
The Golden Visa allows holders and their immediate family to work, live and study in the country without the need for a sponsor. Golden visas are issued for 10 years and easily renewable. Previously, all expat workers' residence visas were issued on the basis of their employment and had to be renewed every two or three years. The scheme benefits the UAE's health sector by encouraging the best talent to remain in the Emirates long term.
Is it possible to get UAE citizenship?
Emirati citizenship, which confers naturalisation and an Emirati passport, can be granted to individuals nominated by government or royal court officials. People eligible for nomination include investors and highly skilled professionals who offer specialised talents or expertise to the country. These include foreign investors, doctors and scientists.
Doctors must be specialised in a domain that is in high-demand in the UAE, have at least 10 years of experience in their field, and be a member of specific organisations in their field of expertise. Those who have resided in the UAE for at least 30 years may also apply for Emirati citizenship under certain conditions.
In practice, obtaining UAE citizenship can be a long and difficult process and therefore most doctors opt for the Golden Visa.
Can expats buy property in Dubai?
Foreigners can buy property in the UAE. In Dubai, there are around 50 Freehold Zones in which expats can purchase freehold properties, including the rights to the land. Outside Freehold Zones, only locals are permitted to own the land but expats can still buy properties with leaseholds for 50-99 years.
Many expats buy a property to live in, not only saving on rental costs but providing an investment for the future. Buy-to-let is also a popular option, as the real estate market in Dubai offers competitive property prices and massive potential for return on investment. According to Knight Frank Consultancy, Dubai's Prime residential market is set for the world's strongest growth in 2023. Real estate market forecasts from leading experts agree that property prices in Dubai will continue to rise.
Is it possible to retire in Dubai?
Yes, as long as you have enough savings. In 2020, the Dubai Government introduced a new retirement visa. To apply for the retirement visa, you must be at least 55 years old and have either a monthly income of AED 15,000 or more, savings of at least 1 million AED, own an unmortgage property valued at least 2 million AED, or at least 2 million in assets split between savings and property. You also need a health insurance policy that meets the requirements for the UAE retirement visa.
Dubai is now a place where expats can build a long-term home
Dubai is considered a safe and attractive destination for expats, especially given the chance to earn a tax-free salary. New visa and residence schemes also encourage doctors and other healthcare professionals to make Dubai their home for the longer term. By saving wisely and investing in property, it is even possible to retire in Dubai.