Do Doctors Really Need Professional Branding?
As a physician, especially if you have moved from a public health system into the private sector, you may feel a little awkward about self-promotion.
Shouldn't your skills, experience and achievements speak for themselves?
Won't satisfied patients spreading the word and listings on physician search sites be enough?
You may be anxious about being seen as bragging or claiming professional superiority over your colleagues.
What if the hospital brand you work for is already managing marketing activities?
Do you really need to develop your own professional branding?
The simple answer is yes. But why?
Gone are the days when the majority of people relied on their local doctor or hospital, or solely on recommendations from friends and relatives. Patients now have multiple options. Many are willing and able to travel distances to visit their preferred healthcare provider, and the increasing use of telemedicine has expanded choice even further. Searching for health services usually begins on the internet. In a competitive healthcare market, such as Dubai, online visibility and reputation is more important than ever.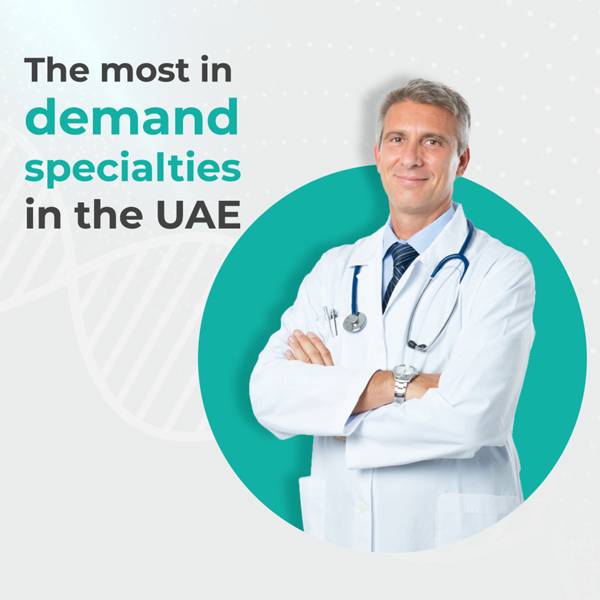 Even if your hospital has a good marketing department, this will not substitute for developing your own professional reputation and online presence. This is even more crucial for smaller practices or physicians who visit a number of different hospitals.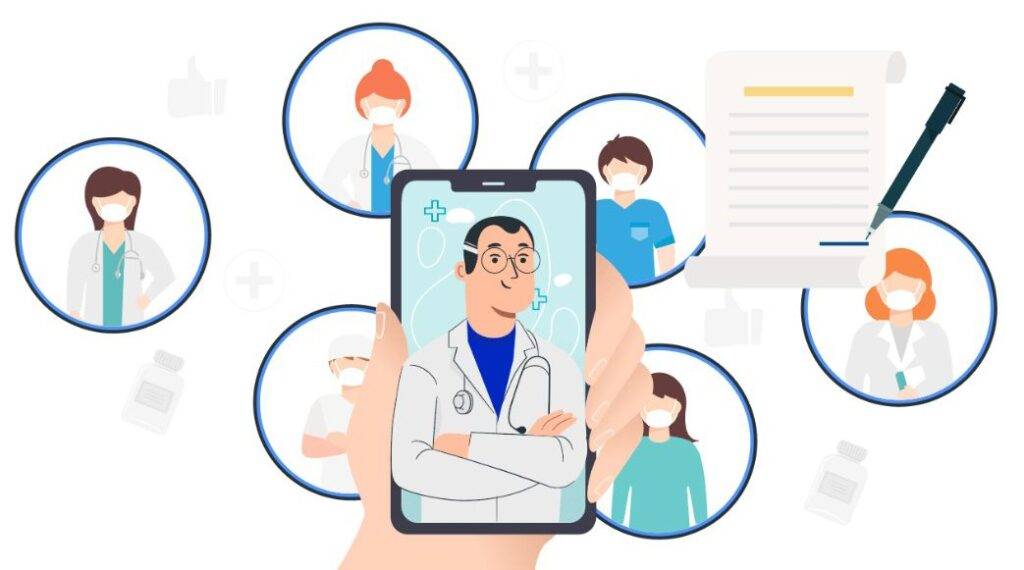 What does professional branding mean for doctors?
Your professional reputation and trust with existing patients and your colleagues has been developed over many years. Your qualifications, skills and experience and your value to your patients and specialty are evident. But are you effectively communicating this online to reach your ideal potential patients and referring physicians? Do you stand out in a competitive marketplace? 
The key to professional branding is firstly understanding what makes you unique, or what differentiates you and your practice, and then getting the message out there. It is about actively shaping your online professional reputation.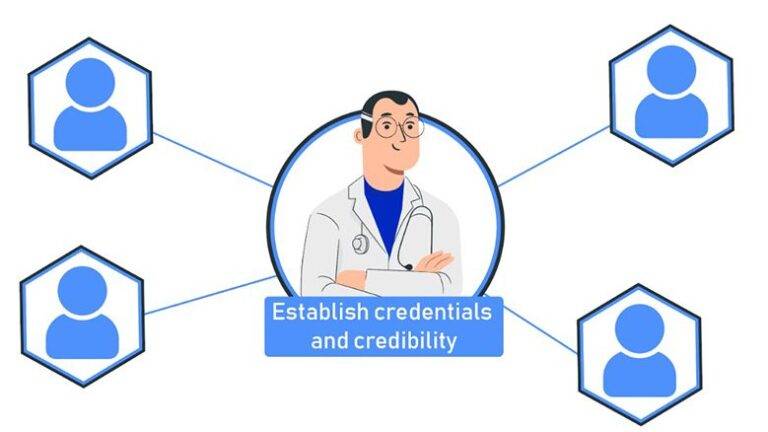 Purposeful messaging enables you to attract the right patients and establish rapport and trust even before they step through the door. Developing consistent professional branding is a worthwhile investment in establishing you as a recognizable trusted professional or group practice across different mediums. 
Strategies to develop your online presence and grow your practice
Build your professional network 
This is especially important if you have relocated to a new area or country. Make use of professional meetings and conferences, whether virtual or in-person to build your network. Linkedin is also a valuable platform for networking with referring physicians and allied health professionals. Update your Linkedin profile to showcasing your training, experience and achievements. 
2. Develop your website and online visibility 
For healthcare providers the website is the new front door, as it is often the first thing potential patients see. Even if you are listed on an employer's website, your own professional site will give you the chance to establish your reputation and online presence. 
Website development or restructuring should focus on user experience as much as just aesthetics. Check your website speed and make sure that the site is optimised for mobile-view. Contact options should be clearly visible and include online queries and appointment scheduling, as well as phone numbers. Invest in search engine optimization (SEO) or search engine marketing (SEM) to ensure that your website has a high visibility to potential patients. Terms relating to symptoms and conditions are most frequently searched for. Get your profile listed on local guides, physician search platforms and popular review sites. 
3. Content marketing 
Content marketing, for example blogging, is an effective way of building your online reputation as an expert in your specialty. Consider whether it is preferable to find the time to write articles yourself or find a marketing company or medical writer to do this. A well maintained blog on your website also acts as a resource library of educational content for prospective patients.
Blog articles may focus on relevant health educational information and answer potential questions which patients may have. You may also include stories of successfully completed treatments, as long as you have permission from patients to share these. Content for the general public should be easy to read and avoid using medical jargon. Blogs may be shared and promoted on social media platforms. 
4. Develop a Social Media Strategy
Your social media strategy should focus on maintaining a steady flow of communication rather than a blitz campaign. Social media not only connects you to your existing clients but can grow your influence and reach new patients, and can be more effective than traditional marketing efforts. Social media is best suited to impactful visual content. In addition to blog articles and testimonials, you may share details of special offers or health campaigns. Paid advertisements may be used to supplement organic social media growth which occurs through sharing and networking. 
5. Create more impact with video content
Visual content, and especially video, has been shown to have more impact online. Video also helps to improve search engine rankings, as video content is 50 times more likely to rank on search engines than text. 
Content for video could include introducing yourself or your practice, patient testimonials, procedure and treatment overviews, or frequently asked questions. 
6. Ask for reviews and testimonials
Reviews from satisfied patients can be especially beneficial. In a recent survey, 90% of patients said they use online reviews to evaluate physicians, and 71% reported using online reviews as the very first step to finding a new doctor. 
Automated feedback requests or online surveys following consultations or treatment can be a valuable resource for requesting testimonials and understanding how to improve patient experience. Follow-up on any negative feedback by addressing patients' concerns, while being mindful of confidentiality and data protection.
7. Reach out to the community through traditional media and other outlets 
Establish yourself as a trusted expert in the community via traditional media outlets, as well as online. Offer articles or interviews to newspapers, radio and TV stations. As well as increasing your reach, backlinks from high-quality media outlets can help build your authority over time with Google. 
Do I need a public relations or marketing company? Can't I just do it myself?
While doctors may have the skills to manage their own branding and marketing, most do not have the time to focus on this and practice medicine at the same time. PR or marketing consultants who specialise in the medical field are ideally placed to understand physician's goals and develop an effective branding and marketing strategy. 
In today's competitive market, creative, professionally produced content will help you stand out and expand your reach.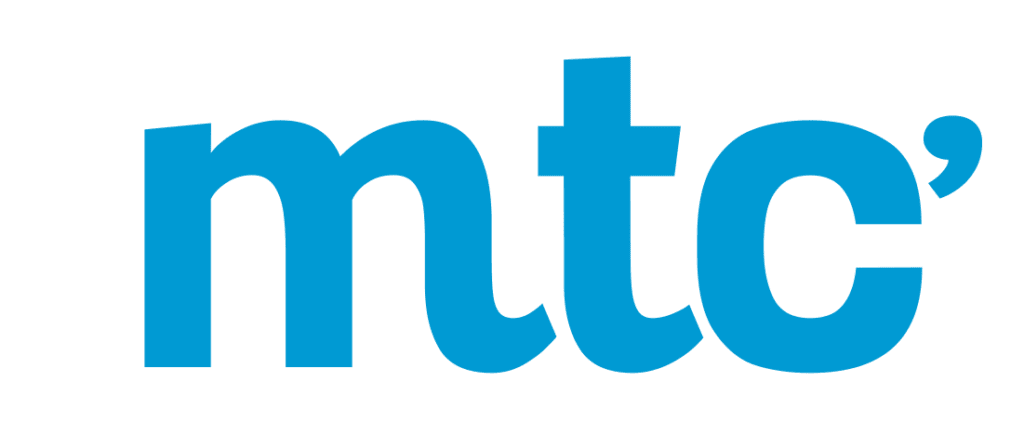 MTC Marketing have a proven track record, successfully managing professional branding for leading healthcare professionals and organizations in the UAE.

Dubai is a fast-paced, highly competitive tourism & business hub and is not suited to everyone!
To find out more about working in this dynamic and growing healthcare sector, contact Allocation Assist