Are you a highly skilled doctor or other healthcare professional looking to expand your horizons?
Dubai is a vibrant, multicultural city. Opportunities exist for healthcare professionals with the right training, skills and experience to contribute to Dubai's dynamic and growing healthcare sector. 
Read on to find out what makes Dubai an exciting place to live and develop your career, and decide if you are ready for the challenges of working in Dubai's competitive healthcare sector.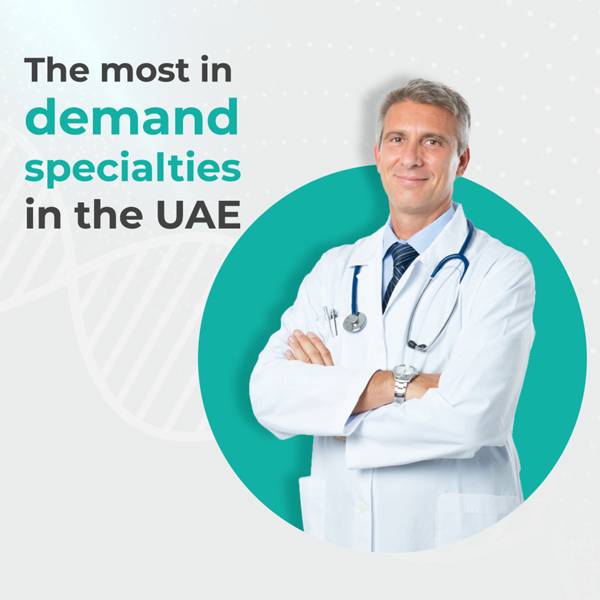 What are the advantages of living and working in Dubai?
Increase your savings – with a tax-free salary! 
Salaries are negotiable, based on your grade, qualifications and experience. Salaries are often considerably higher than a professional's country of origin. However, the biggest bonus is that there is no income tax in the UAE, so your gross pay is your take home pay! 
But there are other additional benefits: 
30 days paid annual leave 
One month salary bonus for each year worked, paid at end of employment 
Mandatory employer-provided private medical insurance (may also cover your dependents depending on your contract) 
Medical indemnity and visa processing costs covered by your employer 
Inbound and outbound flights at the beginning and end of your employment 
Private hospitals often offer extra performance-based or revenue sharing incentives, on top of your basic salary
Government hospitals do not offer performance based incentives, however they usually provide allowances for accommodation, children's education, and annual flights to visit your home country 
All of this means that you are able to save more every month for you and your family's future. 
Enjoy a vibrant international culture 
Dubai is a place where east meets west. Expatriate residents from around 200 different countries account for approximately 85% of the population. People are generally friendly, used to mixing with others from different cultures and welcoming to new arrivals. The incredible diversity also means that you get to experience a variety of food, culture, art and entertainment from both the local Arabic culture and from around the world. 
Unlike many other cities in the Middle East, English is widely spoken and understood by most of the people who work and live in Dubai. Whilst it can be helpful to learn Arabic, expats who speak English will not encounter a language barrier. 
Take advantage of Dubai's location as a travel and tourism hub
Dubai is a strategically located travel hub, easily accessible from different parts of the Middle East, Asia and Europe, and with good transit links to the rest of the world. Tourists are attracted by the many world-class entertainment and recreational facilities that the city offers. The city's economy has seen a gradual shift from oil dependency towards tourism, hospitality and business. 
The coming 6 months will be a great time to visit Dubai, as it is hosting the World Expo from 1st October 2021 to 31st March 2022. The theme of Expo 2020 Dubai is 'Connecting Minds, Creating the Future' and it is set to be a thrilling spectacle bringing the world together to create a better tomorrow.
Live in one of the safest cities in the world 
The crime rate is very low in Dubai. Both men and women can freely walk the streets, day or night, without the fear of being attacked or mugged. The United Arab Emirates has been ranked as the third safest country in the world, according to global database Numbeo's safety index ratings. 
Be part of a growing and innovative medical sector 
The well-regulated healthcare sector in Dubai is one of the most rapidly expanding in the region, with internationally accredited facilities and areas of medical excellence in a range of specialties. This remarkable growth has been led by the government's vision to provide access to high quality medical services that are on par with international standards for all citizens and residents. There is continuing significant public and private investment into new facilities, high-tech medical applications, digital services, as well as medical education and research. 
Dubai is also fast becoming a popular medical tourism destination for patients seeking high quality, accessible medical care. The Medical Tourism Index 2020-21 ranked Dubai in 6th place, and the top destination in the Middle East or Arab world. 
Enjoy security with the Golden Visa 
In recognition of their dedication and contributions to the healthcare sector, especially during the Covid-19 pandemic, all doctors licensed by the UAE health regulatory bodies can now apply for the ''Golden Visa'. The 10 year, easily renewable visa allows foreigners and their immediate family to work, live and study without needing an Emirati sponsor. This scheme, currently in operation until September 2022, is an added
incentive for doctors to remain in the Emirates long term by providing peace of mind and a sense of permanence. 
Discover a convenient and family-friendly lifestyle 
Expats in Dubai soon become used to a convenient lifestyle, with great infrastructure and affordable help with housework or childcare. There is a wide range of accommodation available, with rents varying according to the area and location. Year-round sunshine is also a bonus and although it does get very hot in the summer months there is air-conditioning almost everywhere. If you are relocating with a young family, there are many excellent international schools, including a wide choice of British curriculum schools. 
In 2020, CEOWORLD magazine ranked Dubai as the best city for expats to live and work in the Middle East, and fifth best city globally.
What are the challenges of working in Dubai's healthcare sector?
The Dubai healthcare market is dynamic and competitive
Employers are seeking doctors with particular skills and experience, with certain specialties highly sought after
It is highly advised to obtain your Dubai Health Authority (DHA) registration, to prove your eligibility to practice in Dubai, before applying for jobs
DHA registration takes on average 3-6 months, and up to 9-12 months for candidates with qualifications from countries whose training programmes are not recognized by the DHA and therefore are required to take additional examinations
As there are no set salary scales in Dubai, all the salaries are negotiated on an individual basis depending on your skillset, experience and qualifications
It can take time for doctors to adapt to the culture and new systems
In a competitive market, doctors need to be proactive in networking and marketing in order to build their referral network and increase their patient base.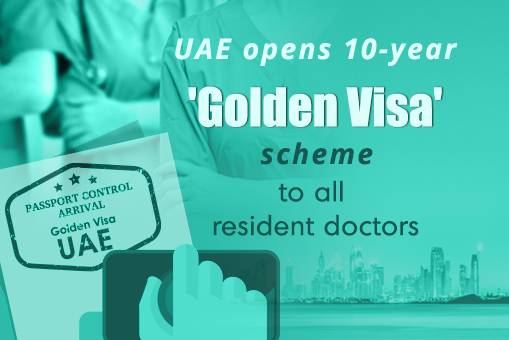 Is Dubai the right place for you?
Dubai is a fast-paced, highly competitive tourism & business hub and is not suited to everyone! 
Dubai's dynamic healthcare sector offers highly skilled and motivated doctors the chance to: 
Increase your savings – with a tax-free salary! 
Enjoy a vibrant international culture 
Take advantage of Dubai's location as a travel and tourism hub
Live in one of the safest cities in the world 
Be part of a growing and innovative medical sector 
Enjoy security with the Golden Visa 
Discover a convenient and family-friendly lifestyle. 

Dubai is a fast-paced, highly competitive tourism & business hub and is not suited to everyone!
To find out more about working in this dynamic and growing healthcare sector, contact Allocation Assist