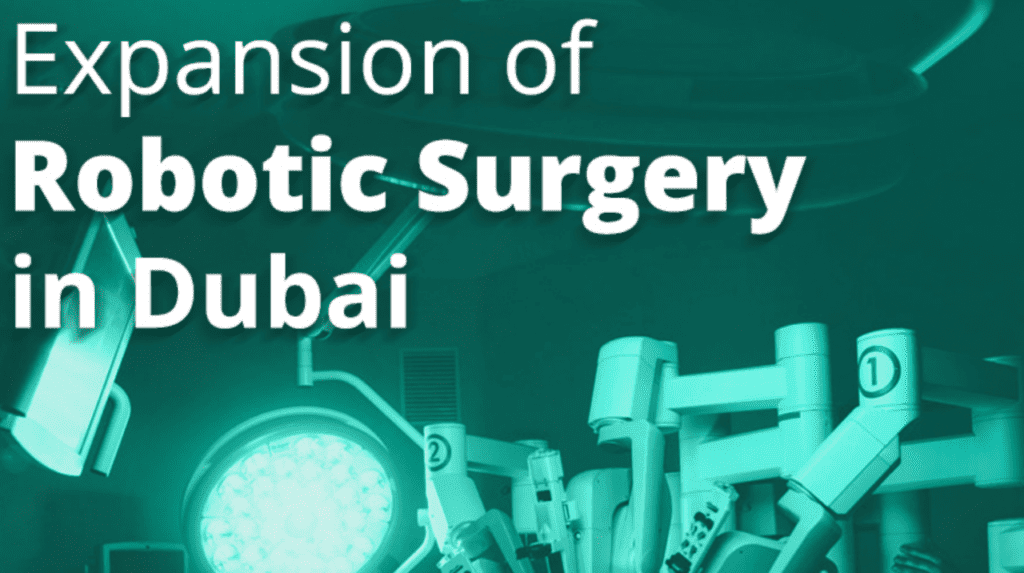 In recent years, there has been significant investment in robotic surgery technology in Dubai and the wider UAE, with increasing opportunities for surgeons trained in robotic surgery techniques. 
What is driving the growth in robotic surgery? 
Investment in healthcare technology is expanding in line with the UAE's Vision 2021 and National Agenda, contributing to the goal of building a world-class healthcare system. Increasing capacity and quality in the healthcare sector is highly supported by the UAE's leadership, as well as continued private investment. Over the last few decades, Dubai has undergone a transformation into a global healthcare and healthtech hub due to a number of health strategies put forward by the Dubai government. 
The first robotic surgery in the UAE was a cardiac procedure performed at Al Qassimi Hospital, a government hospital in Sharjah, in June 2014. Since then, other government hospitals in the UAE have started robotic-assisted surgeries. 
In the past few years many private hospitals in Dubai have invested heavily in robotic surgery technology. Further investment and growth in robotic surgery is projected, as demand and awareness increases from both residents and medical tourists to Dubai. 
What are the benefits for Dubai's healthcare sector? 
When used for carefully selected cases, robotic surgery offers the following benefits: ● Faster recovery time 
● Shorter hospital stay 
● Reduced pain and discomfort 
● Smaller incisions with minimal scarring 
● Reduced risk of infection and blood loss
The technology enables procedures to be performed more precisely and accurately, with less complications and faster discharge. Although a significant financial investment is required, robotic-assisted procedures can enable cost-savings over the long term, as hospital stays are reduced with less associated consumables and medication required. This increased efficiency is particularly beneficial with the new DRG system launched by Dubai Health Authority, as the cost of complications and longer hospital stays is now absorbed by the hospital and not the insurer. 
Hospitals which have advanced robotic systems in place are able to recruit talented surgeons from all over the world. They are also able to attract patients requiring complex surgeries from both within the region and medical tourists from further afield. 
What is the current scope of robotic surgery in Dubai? 
There are now several private hospitals in Dubai with facilities for minimally invasive robotic surgery in specialties such as gastrointestinal surgery, urology, gynaecology, thoracic, bariatric surgery and general surgery. The da Vinci Xi (Intuitive Surgical) and Versius (CMR Surgical) are the most popular systems currently used in Dubai. 
A plan to set up a robotic surgical training hub for the region, to be based in Dubai, was recently announced. 
There are currently opportunities for surgeons trained in robotic surgery in the following specialities: 
● Urology 
● OBGYN 
● General Surgery 
● Thoracic Surgery 
● Colorectal Surgery 
● Bariatric Surgery