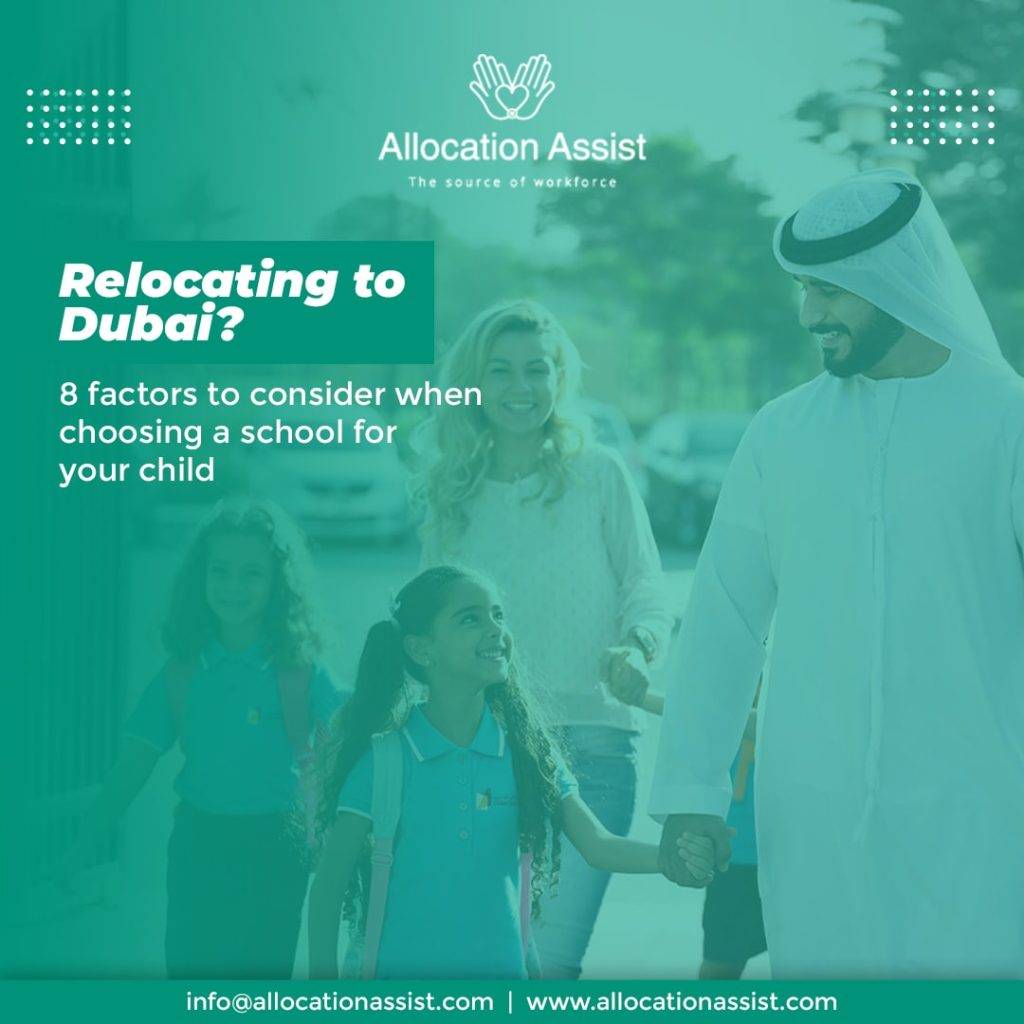 If you are a healthcare professional relocating to Dubai with a young family, one of your main concerns will be getting your children settled at school. Fortunately, there are many excellent international schools in Dubai, with a wide choice of curricula including British, International Baccalaureate (IB), French and American, among other school systems.
Currently, there are 216 private schools offering 17 different curricula in Dubai, and this number is increasing as the population grows. With so much choice, it can become confusing.
What factors should you consider when choosing a school?
Choice of curriculum may be based on your home country, where you are relocating from or future plans for university. Choosing an international school will enable your child to gain accredited and recognised qualifications. Also consider which languages are included in the curriculum and how well the school teaches soft skills such as critical thinking, creativity, problem-solving, and collaboration.
Values and ethos of the school
You can get a feel for a school's ethos through their website, but scheduling a school visit and talking to teachers and other staff is a better way to decide how well the values of a school align with your own.
While often less expensive than private school fees in your home country, you will still need to consider the cost. Some doctor's contracts include an allowance for children's school fees, but not all.
For most schools in Dubai, fees gradually increase as a child moves up through the school, so are highest for senior years. School fees were frozen or discounted during the COVID-19 pandemic, but are now increasing for 2023-24. A lot of schools offer sibling discounts of around 5 to 10% for younger sibling(s), if you have more than 1 child in the same school. Corporate discounts may also be available, so check with your employer.
Ratings, reviews and recommendations
When choosing a school, consider ratings and reviews. The Knowledge and Human Development Authority (KHDA) is responsible for regulating and inspecting all private schools in Dubai. You can check inspection ratings on their website: 
Depending on the school curriculum, other inspections ratings may be available, such as British Schools Overseas (BSO).
Regular parent surveys by the Which School Advisor website can give you an insight into how parents rate different aspects of schools in Dubai. You can also ask family, colleagues or friends with children in Dubai for personal recommendations.
Support for students' individual needs
Consider how well a school will support your child's individual learning needs. All schools in Dubai are required to create an inclusive learning environment and provide support for children with different learning needs. You can ask how this policy is put into practice in a particular school. Also find out about class sizes and teacher to student ratio in a school.
School facilities and extracurricular activities
Look at the facilities and support available for sports, art, drama and music, as well as more academic subjects. Some schools include a range of after-school clubs and activities in the fees while some may charge for these.
Location and travel options
Consider not only the distance from home but also travelling time to school, as this can take longer in rush hour. Most schools provide bus transportation at a cost, or you could consider hiring a driver if required.
Some of the more popular schools have waiting lists for particular year groups. It can help to check this early when relocating.
We hope you have found this short guide helpful. It is highly recommended to make a shortlist and visit at least a few schools before making a decision.
Here are some helpful websites to refer to