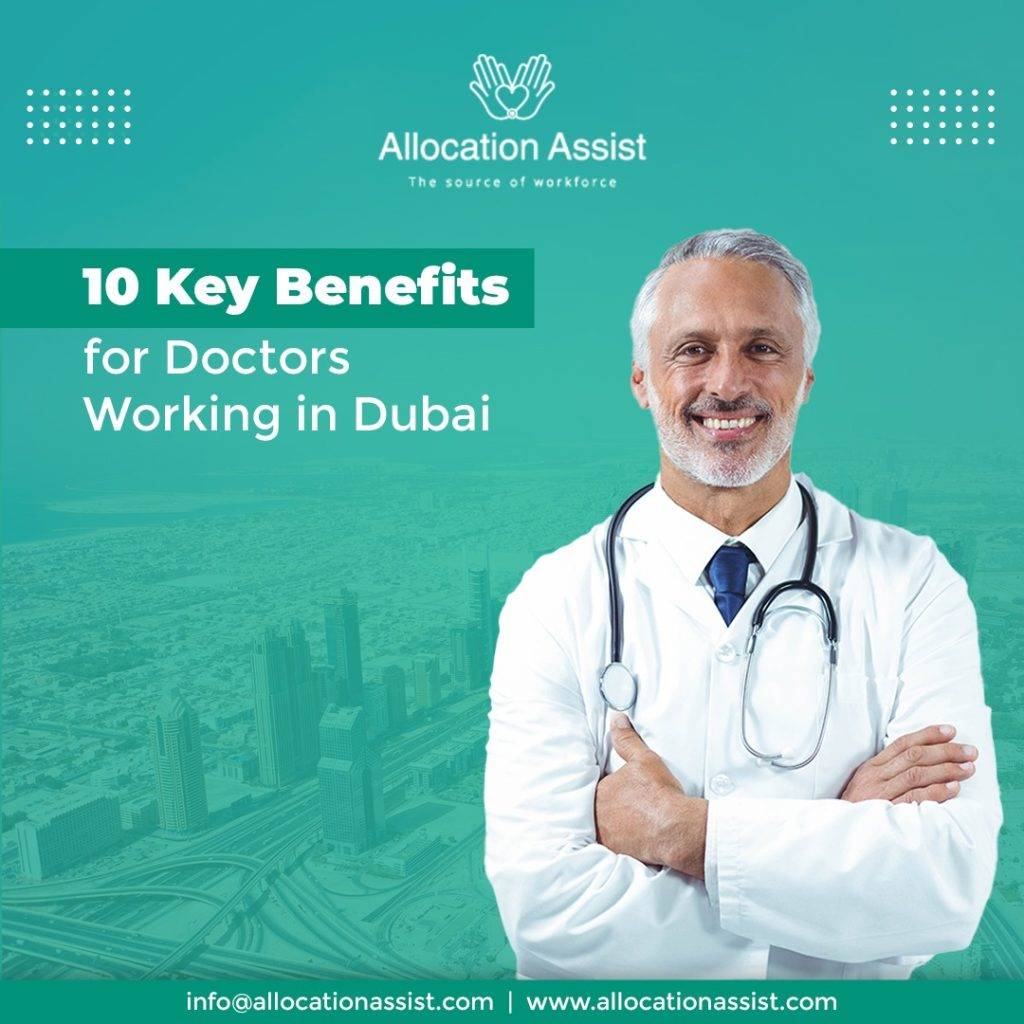 The dynamic and growing UAE healthcare sector offers opportunities for doctors with the right qualifications, skills and experience. Western-trained doctors, especially those with advanced fellowships post-specialisation are particularly sought after.
What are the benefits for doctors working in Dubai?
There is no income tax in the UAE, so you get to take home your full salary.
Private health insurance cover
Health insurance cover for employees is mandatory. Some employers may also cover dependents.
Paid annual leave entitlement is 25 to 30 days, after completing one year of employment. (Between 6 months and one year, employees are entitled to 2 days per month.)
UAE labour law entitles all employees to end-of-service benefits. The gratuity is 21 days of basic salary for an employee who has completed between 1 and 5 years, and 30 days of basic salary for every completed year after 5 years employment.
UAE employers are required to pay all costs related to entry visa and residency permit for their employees.
Medical Indemnity Insurance
Professional indemnity insurance will be paid for by your employer.
All doctors licensed to work in the UAE can now apply for a Golden Visa, allowing them and their immediate family to work, live and study in the country without the need for a sponsor. Golden visas are issued for 10 years and easily renewable.
Return flight at end of employment
Employers are required to cover return flight costs at the start and end of employment.
Work in a growing medical sector
The UAE's healthcare sector is one of the most rapidly expanding in the region, providing world-class health care for the benefit of the country's residents and medical tourists.
The United Arab Emirates has the highest number of JCI accredited hospitals in the Middle East. There has been significant investment in healthcare infrastructure, including state-of-the-art equipment.
Depending on your employer and contract, other non-mandatory benefits such as allowances for accommodation or children's education may be applicable.