Dubai is gearing up for the world's greatest show beginning on 1st October, after being postponed by one year due to the COVID-19 pandemic. World Expos have showcased innovations and fostered collaboration between countries over the past 170 years but this is the first time the event has been hosted in the Middle East, Africa and South Asia (MEASA) region.
Expo 2020 Dubai will run for 6 months from 1st October 2021 to 31st March 2022. The theme is 'Connecting Minds, Creating the Future' and it is set to be a thrilling spectacle bringing the world together to create a better tomorrow.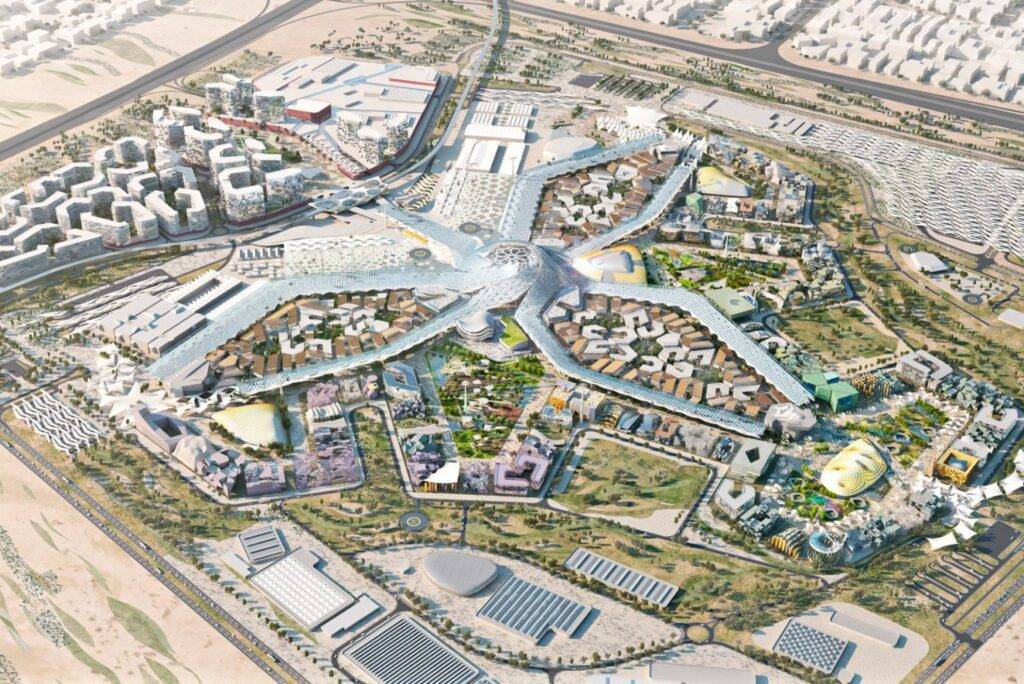 What can visitors expect at Expo 2020 Dubai?
The Expo site in the Dubai South district, spanning approximately 4.4 square kilometers, is well-connected to national and international travel routes. It is home to over 200 pavilions, each with unique architecture and cultural offerings from 191 countries as well as commercial partners and non-governmental organisations. Pavilions also focus on the Expo themes of Opportunity, Mobility and Sustainability. There will be a festival atmosphere with over 60 shows daily, including theatre, music, art and dance. Foodies can also enjoy international flavours from over 200 restaurants.
Some highlights include: 
A 3D-printed replica of Michelangelo's David statue in the Italy pavilion ● Hanging Gardens modelled on the Gardens by the Bay nature park in the Singapore Pavilion
A unique environment with a floor covered in refrigerated water and shows projected on the walls and ceiling immersing you in the atmosphere of the Rio carnival or Amazonian rainforest, in the Brazil pavilion
A model of Europe's first Hyperloop, a futuristic mode of transport that can travel up to 1000km, in the Spain Pavilion
A chance to leave a collective message for aliens in collaboration your fellow visitors, famous poets and artificial intelligence, inspired by a project from the late scientist Stephen Hawking in the UK pavilion
Discussions on how to create a better world through collaboration and innovation, in Mission Possible – The Opportunity Pavillion
The world's largest mobile platform elevator that can carry up to 160 passengers at a time, in Alif – The Mobility Pavilion
Terra – The Sustainability pavillion, a net-zero energy and water building with rotating solar e-trees, focusing on real-world solutions for the future of our planet ● The largest 360-degree projection surface in the world on the dome of Al Wasl Plaza – Expo's jewel designed by Adrian Smith + Gordon Gill Architecture. 
After the Expo is finished, the site will evolve to become District 2020 – an accessible smart, sustainable, human-centric city for generations to come.
Opportunities for learning and collaboration
Expo 2020 Dubai will host ten theme weeks with conferences addressing global challenges. 
For those involved in the health sector, Health and wellness week, from 27th January to 2nd February 2022, will include a focus on applications of virtual reality, robotics, artificial intelligence, 3D printing and wearable technologies for health.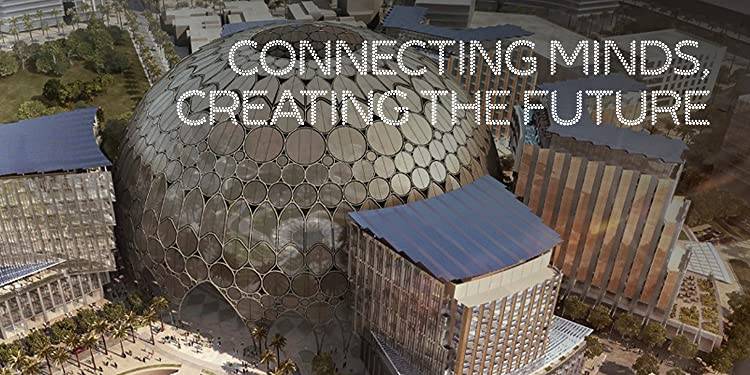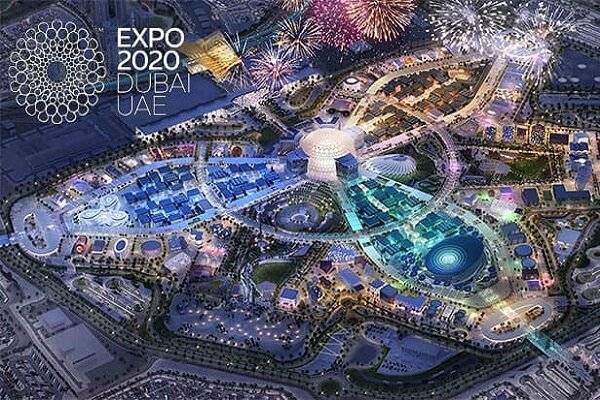 As Expo 2020 is taking place in the context of the ongoing global COVID-19 pandemic, every care has been taken to ensure that the event will operate safely. Rob Cooling, Expo 2020's vice president of health, safety, quality and environment, says that guidelines have been developed in conjunction with Expo partners, contractors, and government authorities, with mentorship and support from the UK Health and Safety Executive. 
Safety measures include: 
Mandatory vaccination of all staff—including contractors, their supply chain, volunteers, and pavilion teams
Social distancing and mask-wearing around the Expo site – guidelines may be updated during the event.
Proof of COVID-19 testing or vaccination is not required to enter Expo site. However, all passengers traveling to Dubai from any country currently need a negative PCR test taken no more than 72 hours before their departure.
A smart booking system will help to avoid queues and bottlenecks, with people able to book directly online to reserve a specific time slot to visit a venue 
 An onsite emergency medical facility ready to cope with the demands of an expected 25 million visitors.
The Dubai Health Authority (DHA) have implemented strategies to provide for the needs of all visitors through its well-integrated network of hospitals and clinics.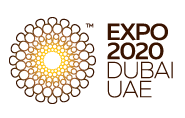 Opportunities for the Healthcare Sector beyond Expo 2020
The event will showcase Dubai's growing healthcare sector on an international stage, creating opportunities for investment into the emirate's medical tourism and innovation strategy. 
Visit expo2020dubai.com to find out more and book tickets.