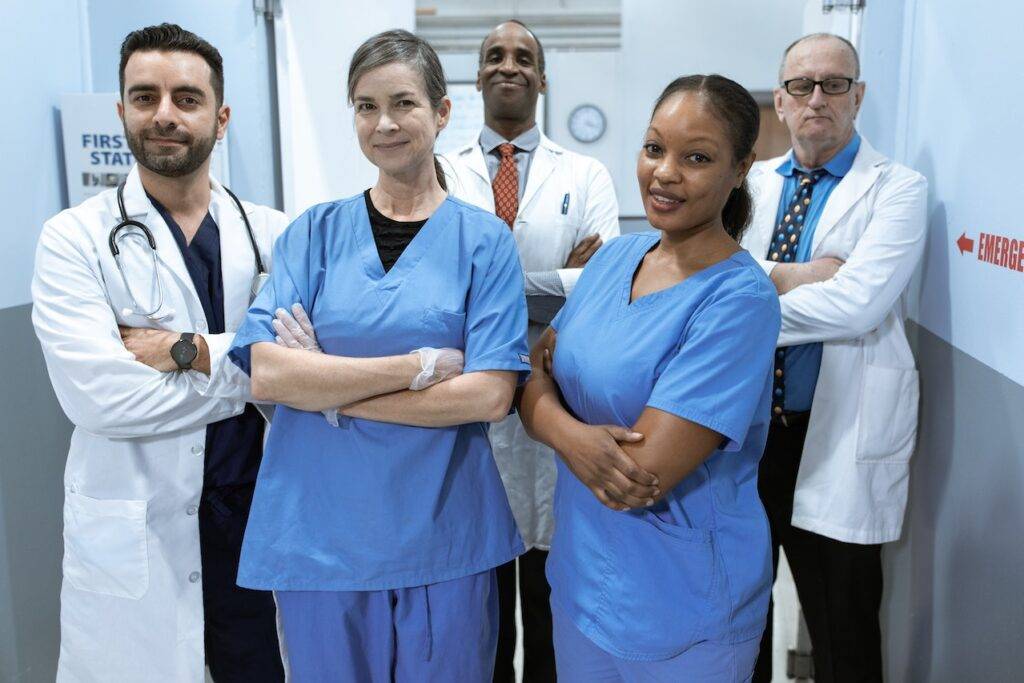 This chapter discusses the structure of the UAE healthcare system as well as the benefits and challenges of working in the UAE for healthcare professionals. The medical licensing process is discussed in detail, providing a step-by-step guide. The healthcare sector in the United Arab Emirates is rapidly expanding, driven by the government's vision to provide access to high quality medical services on par with international standards for all citizens, residents and an increasing number of medical tourists. The UAE authorities have developed rigorous systems to ensure that healthcare professionals who come from all over the world can be licensed to practice safely in accordance with the UAE law and international best practices. This chapter offers guidance to those considering obtaining their medical license to practice in the UAE and provides answers to frequently asked questions about the medical licensing pathways.
Keywords: Medical Licensing, United Arab Emirates, UAE Healthcare, UAE Medical Licensing, Professional Qualification Requirements (PQR), Primary Source Verification (PSV), Data Flow, Ministry of Health, Department of Health, Dubai Health Authority.
1.The healthcare system in the UAE
The healthcare sector in the United Arab Emirates is one of the most rapidly expanding in the region [1], with the highest number of JCI accredited hospitals in the GCC [2]. Remarkable growth in recent decades has been driven by the government's vision to provide access to high quality medical services that are on par with international standards for all citizens and residents [3]. Population growth and the increasing prevalence of chronic lifestyle-related diseases, such as diabetes and obesity, are leading to increased demand for health services [3]. The UAE is also a popular medical tourism destination for patients seeking high quality, accessible medical care. The Medical Tourism Index 2020-21 ranked Dubai in 6th place, and the top destination in the Middle East, with Abu Dhabi also in 9th place [4].
The UAE is seeking to become a global leader in high-tech medical applications and digital innovation. There have been major investments in the areas of telemedicine [3], robotic-assisted surgery [5] and 3D printing techniques for surgical specialties including oncology, cardiology and orthopedics [3]. There has been significant investment in medical research and expansion of medical education in the UAE [6]. The establishment of the new Dubai Academic Health Corporation is part of the broader strategy to advance health services in Dubai by integrating healthcare, medical education and scientific research [7]. The UAE is developing its medical education and training capacity and encouraging more Emirati nationals to enter the healthcare sector. However, it still relies heavily on skilled and experienced healthcare professionals from abroad [3].
The government oversees health insurance coverage for UAE nationals within each emirate. Citizens may access free or subsidised care within either the comprehensive government-funded health service or in private hospitals covered by their insurance network [8]. Expatriate residents, who make up approximately 88% of the population [9], mainly receive care in the rapidly expanding private sector which is mostly insurance-based. In Abu Dhabi and Dubai, it is mandatory for employers to provide health insurance to their employees, although cover for their dependents varies [8].
The healthcare sector in the UAE is regulated by the Ministry of Health and Prevention (MOHAP or MOH). Healthcare facilities and healthcare professionals are regulated by the
Department of Health (DOH) in the emirate of Abu Dhabi, and Dubai Health Authority (DHA) in Dubai. Medical licensing in the Northern Emirates is regulated by the MOH.
The strength of the UAE's healthcare sector was witnessed during the COVID-19 pandemic. The UAE authorities issued a national alert even before COVID-19 was declared as a public health emergency of international concern by the World Health Organization. Government and private healthcare sectors worked together in an efficient, coordinated response, managed by the National Crisis and Emergency Management Authority (NCEMA) [10].
2.Opportunities, benefits and challenges for healthcare professionals in the UAE
The growing healthcare sector in Dubai and the wider UAE requires additional skilled and experienced doctors, nurses and allied health professionals. There is a high demand for some specialities such as medical oncology, orthopaedics and paediatrics. The increasing prevalence of chronic diseases requires professionals skilled in the management of conditions such as cardiovascular disease and diabetes [11]. Western-trained doctors, especially those with advanced fellowships post-specialisation are sought after to bring new skills and techniques to the region.
As there is no set salary scale for doctors or other health professionals in the UAE, salaries are negotiable, depending on speciality, grade, qualifications and experience. However, salaries are often considerably higher than in the country of origin and there is no income tax. Private hospitals often offer extra performance-based or revenue sharing incentives. Although government hospitals do not offer performance-based incentives, they usually provide allowances for accommodation, children's education, and annual flights home. Other benefits for expatriate health professionals relocating to the UAE include 30 days paid annual leave, employer-provided medical insurance, and one month salary bonus, paid at the end of employment contract, for each year worked.
In addition to financial incentives, the United Arab Emirates is an attractive location for expatriate healthcare professionals to live. Expatriates from over 200 countries make up around 88% of the total population of approximately 10 million [9]. Expat City Ranking 2021 named Dubai as the best city for expats to live and work in the Middle East, and 3rd best city globally, with Abu Dhabi the 3rd best in the Middle East and 16th globally [12]. The UAE is a strategically located travel hub where east meets west, leading to a vibrant, international and family-friendly culture. Doctors licensed by UAE health regulatory bodies can apply for a 10 year, easily renewable ''Golden Visa' as an added incentive to remain in the Emirates long term [13].
The UAE healthcare market is dynamic and competitive and those relocating may face challenges, such as adapting to a different culture and system. Doctors need to be proactive in networking and marketing in order to build their referral network and establish their patient base.
Medical licensing can be a lengthy process, depending on the country where qualifications and training were gained. As employers are seeking to fill posts quickly, it is highly advised to check specific requirements and start the licensing process as early as possible.
3.Medical Licensing in the UAE
The United Arab Emirates recruits healthcare professionals from all over the world. It has developed rigorous systems for verifying identity, qualifications, skills and experience to ensure that healthcare professionals are licensed to practice safely in accordance with the UAE law and international best practices. Candidates must have a valid professional license to practice in their home country and/or country of last employment. Non-UAE Nationals must fulfill the experience requirements as set out in the PQR. The required post-qualification experience depends on the profession and grade [15].
3.1Medical Licensing Authorities in the UAE
There are 3 different authorities who regulate the licensing of medical professionals within different emirates:
Department of Health (DOH) for Abu Dhabi (previously known as Health Authority of Abu Dhabi (HAAD))
Dubai Health Authority (DHA) for Dubai
Ministry of Health and Prevention (MOH or MOHAP) for all other emirates; Sharjah and Fujairah, Umm Al Quwain, Ras Al Khaimah, Ajman
For all health professionals, the process starts with creating an account with a username and password on the relevant medical licensing authority's platform. The required documents are then uploaded for Primary Source Verification (PSV). This is the process of confirming the accuracy and authenticity of academic, professional and legal credentials, and is outsourced to DataFlow – a leading global provider of specialised PSV solutions [14].
All healthcare regulatory authorities in the UAE (DOH, DHA, MOH) comply with the same Unified Healthcare Professional Qualification Requirements (PQR) which lists the licensing titles and the requirements and specifications for each of those titles [15]. The DataFlow (PSV) report is transferable between the three licensing authorities. However, as some aspects of the licensing process and examination requirements may differ, it is advisable for an applicant to plan which emirate they wish to work in before applying for licensure with the corresponding authority.
3.2UAE Medical Licensing Pathways
1.Create a new application
Applicants need to register on the Department of Health – Abu Dhabi (DOH) [16], Dubai Health Authority (DHA) [17] or Ministry of Health (MOH) [18] website before initiating the 'New License' process. The DHA has a self-assessment tool that allows applicants to assess whether they meet the Unified Healthcare Professional Qualification Requirements (PQR) before starting the application [19]. Online forms must then be completed with comprehensive personal and
professional details. The requirements vary according to healthcare profession, qualifications, country of training, specialty and grade [20].
2.Upload documents, as set out by the PQR [15]. This may include but not limited to:
Educational certificates
Professional qualification certificates
Recent professional and employment experience
For dental and surgical specialties: log book for the last 2 years with hospital stamp(s) and signature of the Medical Director or other authorized person
Valid license/registration from medical licensing body of country of recent employment
Valid good standing certificate, not older than 6 months
Valid Passport Copy
Recent Photo
Academic transcripts
3.Primary Source Verification (PSV) by DataFlow, to verify documents directly from the original or primary source, usually takes between 6 to 12 weeks. For the MOH, initial approval of the uploaded documents is required before the Primary Source Verification can start.
Once the PSV is completed, a positive Dataflow report is issued which must be linked to the DHA/DOH/MOH application. The DataFlow report can also be used for other UAE emirates and many other Gulf countries, and the verifications never expire.
4.Verification Examinations (if required)
The PQR has a tier system that recognises postgraduate qualifications and training programmes from specific countries [15]. According to the exam equivalency criteria, healthcare professionals who have successfully completed international examinations and/or hold an active registration/license to practice with certain regulatory bodies (allocated to tier 1) will be exempted from the assessment. Those allocated to tiers 2 and 3 are required to pass an assessment before obtaining a license to practice in the UAE [20]. Tier 2 trained doctors may be exempted from the required exam if they fulfill certain conditions relating to experience, seniority and research or publications [15]. Assessment exemption criteria does not apply to healthcare professionals with more than two years of gap of practice (Excluding UAE nationals and Children of Emirati women after providing the discontinuity of practice requirements) [15].
There are two types of assessment, Computer Based Testing (CBT) and oral assessment. The mode of assessment depends on the healthcare professional's title and training [20]. Oral examinations, usually taken in the UAE, involve a panel of senior consultants from the applicant's field asking scenario-based clinical questions, to assess their knowledge and competency. Computer based tests (CBTs), on a healthcare professional's specialty, are outsourced to globally recognised companies: Prometric for the DHA and MOH [21, 22], and Pearson for the DOH (Abu Dhabi) [23]. They can be taken at many testing centres around the world.
Table 1: Exam Equivalency Criteria
NB. Applicants should check current requirements with the licensing authority, as these vary according to specialty and are subject to change.
Sources: Unified Healthcare Professionals Qualification Requirements (The Ministry of Health – UAE, Department of Health -Abu Dhabi, Dubai Health Authority, Sharjah Health Authority) [15].

An examination is usually not required for consultant physicians who have completed their specialist training in Austria, Australia, Belguim, Canada, Denmark, Finland, France, Germany, Iceland, Ireland, Luxembourg, Netherlands, New Zealand, Norway, Singapore, South Africa, Sweden, Switzerland, UK or USA [15].
For General Practitioners, those who have completed recognised training in Australia, Canada, Ireland, New Zealand, UAE, UK or USA are exempted from the licensure examination [15].
Nurses and midwives who have completed recognised training in the following countries from taking an exam: Austria, Australia, Belguim, Canada, Denmark, Finland, France, Germany, Iceland, Ireland, Luxembourg, Netherlands, New Zealand, Norway, Singapore, South Africa, Sweden, Switzerland, UK, USA [15].
Additional equivalency criteria may be applied at the discretion of each individual authority. UAE nationals and children of Emirati women who meet the PQR requirements for the applied title are exempted from the authority examinations [15, 20].
For the DOH (Abu Dhabi), the DataFlow report must be completed before booking examinations (fig. 1). For the DHA and MOH, these exams may be booked while waiting for the DataFlow report. However, for the DHA, the DataFlow must be completed before any oral examination (figs. 2, 3). The time frame for assessments depends on the specialist panel or test centre availability.
Three attempts are allowed to pass either CBT or oral exams. Applicants may be granted one last attempt in a different authority after failing three attempts with another authority [15]. If still unsuccessful, the professional may only apply for a different speciality or a higher title with a new qualification providing they fulfill the relevant PQR criteria. [24].

1.Registration and licensing
The DHA and MOH issue a registration certificate, which can be shown to potential employers as proof of eligibility to practice in the UAE. Once the Dataflow and any examination are successfully completed, an application for registration can be submitted (figs. 2, 3). The DHA or MOH usually responds within 1-2 weeks, and may ask for additional information if required. The registration is activated into a license once the candidate successfully secures a job. Registration is valid for one year for the DHA or 5
years for the MOH and can be easily renewed, provided there is no discontinuity in practice.
For the DOH (Abu Dhabi) there is no registration certificate issued. The applicant must have an employer sponsorship letter in order to complete the licensing process (fig. 1)
Once a professional obtains their license, they must comply with Continuing Medical Education (CME) requirements for their specialty in order for this to be renewed on an annual basis [15]. Physicians and dentists in surgical specialties should provide logbook(s) as a prerequisite for renewing the license [15].

Professional licensing fees are payable at different stages of the process and are subject to change. See relevant websites for the current fees [16, 17, 18].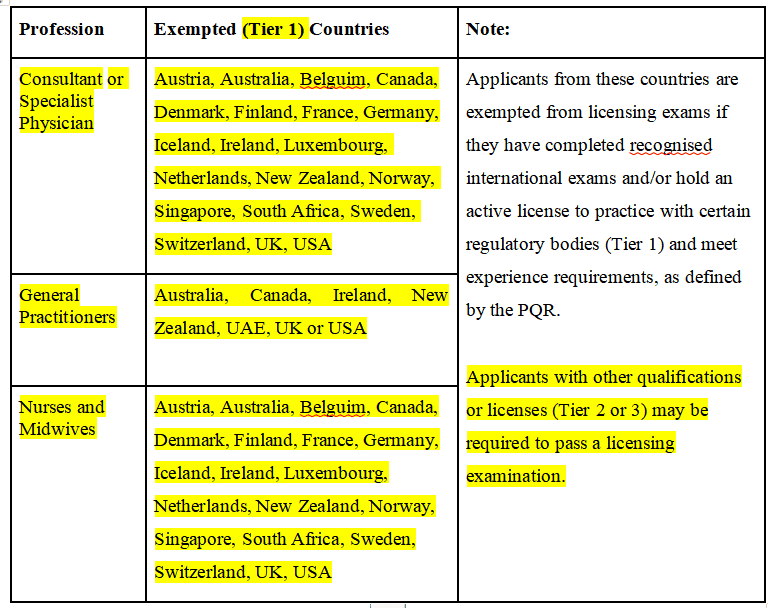 Fig 1. Flowchart for DOH Licensing Process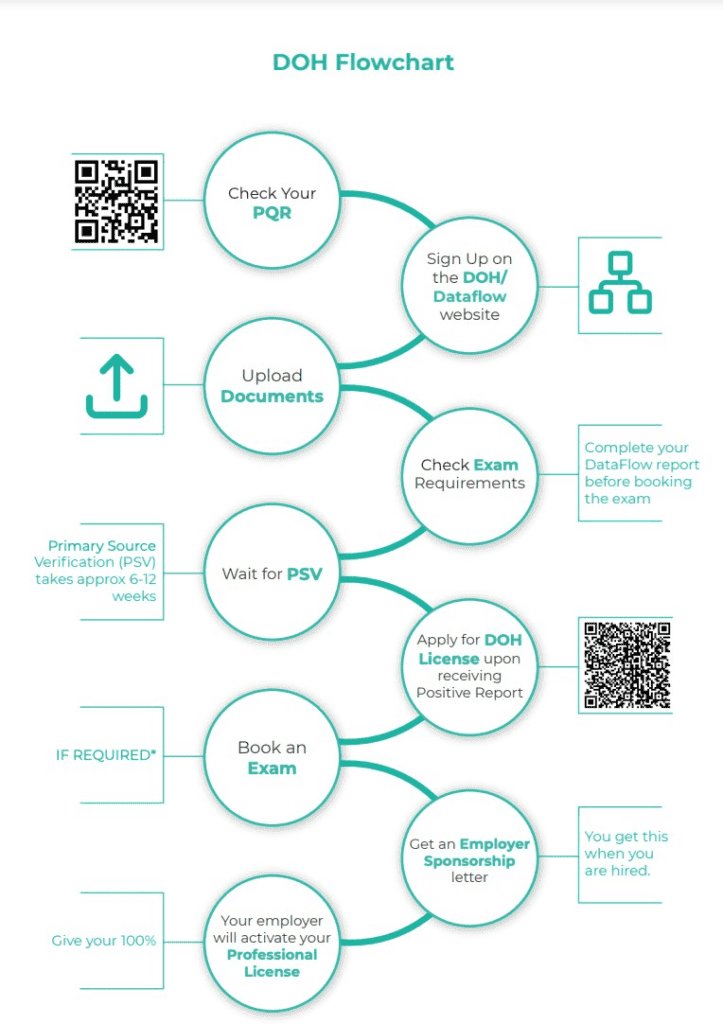 Fig 2. Flowchart for DHA Licensing Process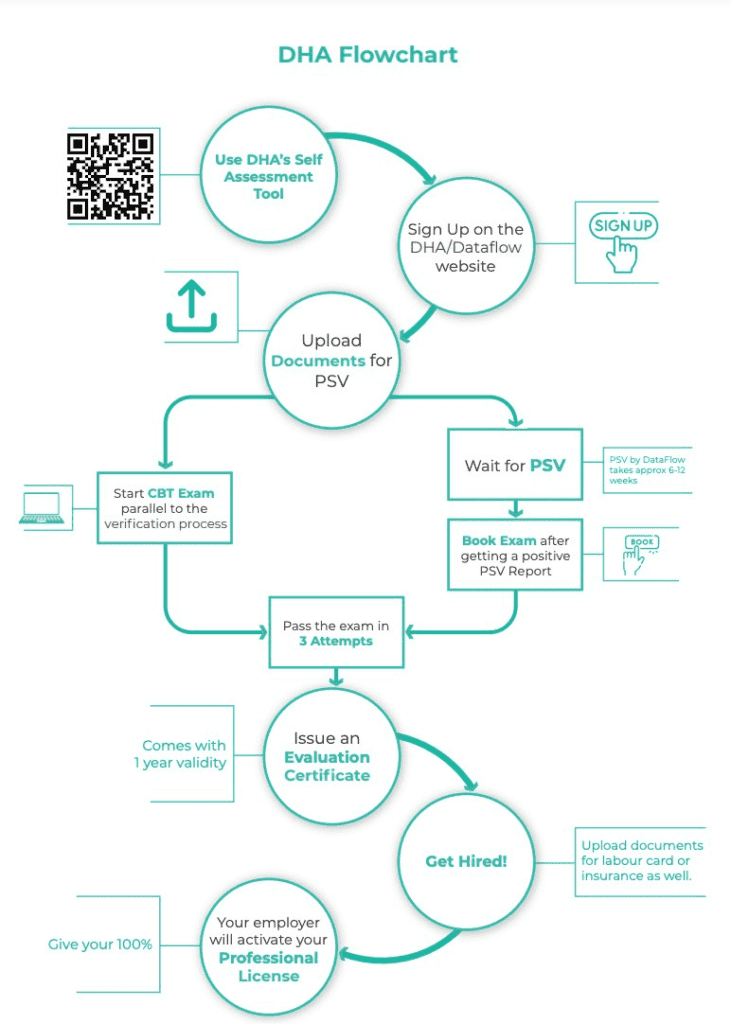 Fig 3. Flowchart for MOH Licensing Process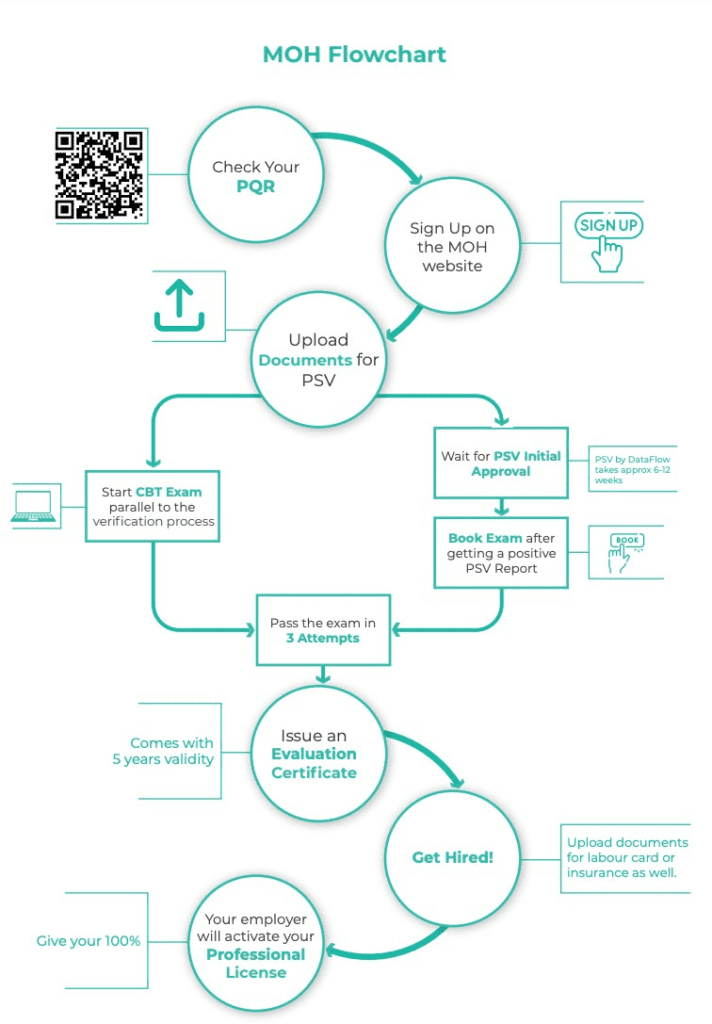 4.Frequently asked questions about the UAE medical licensing process
There are opportunities within the dynamic and growing UAE healthcare sector for doctors, nurses and other healthcare professionals with the right qualifications, skills and experience. Even as the government's Emiratisation strategy [26] encourages more citizens to train and work in the healthcare sector, the UAE is currently still reliant on expatriate healthcare professionals coming to work in the country. A rigorous process ensures that all credentials are thoroughly checked before a license to practice can be obtained. This exacting process can appear daunting, and requires cooperation and patience. Many candidates choose to submit their application with the help of a company with expertise in medical licensing. They can guide a candidate on the requirements, check and upload documents and follow up on the progress of the application. This support throughout the medical licensing process can save busy healthcare professionals time and stress.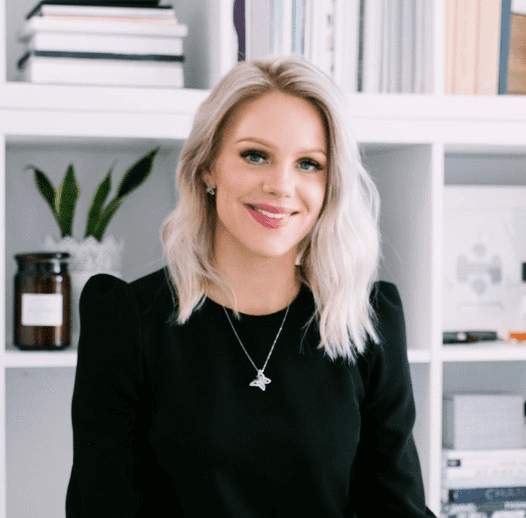 Emilie Davies is the CEO and founder of Allocation Assist, a UAE Medical Recruitment and Licensing company, based in Dubai. Allocation Assist has a proven track record of connecting highly skilled doctors and other healthcare professionals with opportunities in the UAE to match their training and experience. Over the years, Allocation Assist has developed strong working relationships with the most prestigious and advanced hospitals in the UAE. Prior to founding Allocation Assist in 2015, Emilie worked as an Emergency Nurse in the NHS in London, UK. Emilie's strengths lie in networking and building trust to establish long term relationships with high caliber Doctors and leaders in the UAE healthcare sector.
Vivienne Mendonca is a British Dental Surgeon and Professional Medical Writer, based in Dubai. After graduating from the University of Liverpool in 1998, she worked for 12 years in General Dental Practice and the NHS Community Dental Service, as well as one year in an Oral and Maxillofacial Surgery hospital department. She gained her MFDS from the Royal College of Surgeons of England in 2005 and her Master's in Public Health with merit from the University of Liverpool in 2018. Her MPH dissertation research was published in the Cleft Palate-Craniofacial Journal in 2020. Vivienne enjoys researching and writing on a wide variety of medical and healthcare topics. Her experience of living and working in the UK, USA, India and the UAE has given her a broad insight into challenges and solutions in healthcare systems.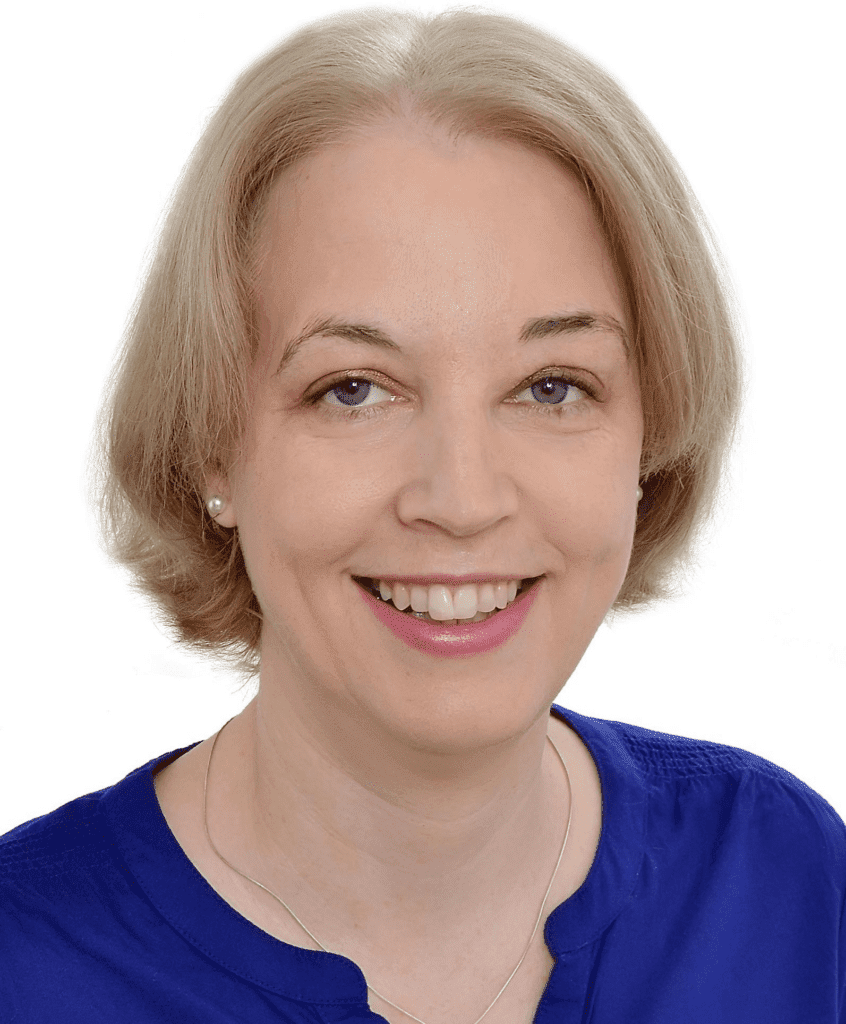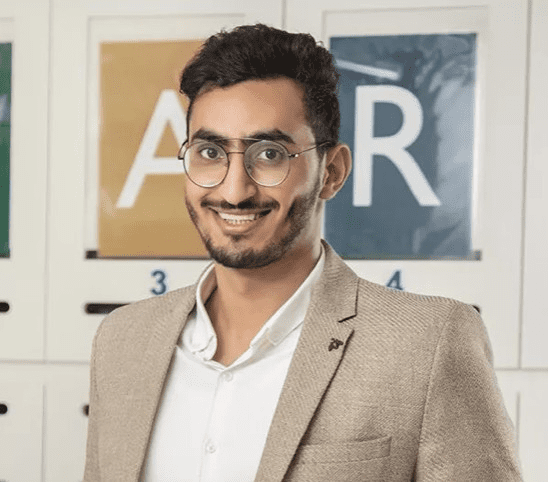 Abdel Rahman Abdelazim is an experienced Healthcare Licensing Manager at Allocation Assist, Dubai. Abdel recognises the need for highly skilled and experienced professionals in the UAE healthcare sector and is motivated to provide expert support to medical professionals seeking to gain their license to work in the UAE. Abdel Rahman graduated with a BSc in Zoology-Chemistry from Beni-Suef University in Egypt in 2016. He previously worked as a medical laboratory technologist and a medical representative for a pharmacy. For 3 years prior to joining Allocation Assist in December 2020, Abdel Rahman was a team leader at the Dubai Health Authority where he worked to support the Dubai healthcare system during the COVID-19 pandemic. Abdel's strengths lie in maintaining attention to detail and keeping in contact with professionals throughout the licensing process.