Dubai Healthcare City's first medical university, MBRU, is advancing its vision to become an internationally recognized location of choice for quality healthcare and an integrated centre of excellence for clinical and wellness services, medical education and research.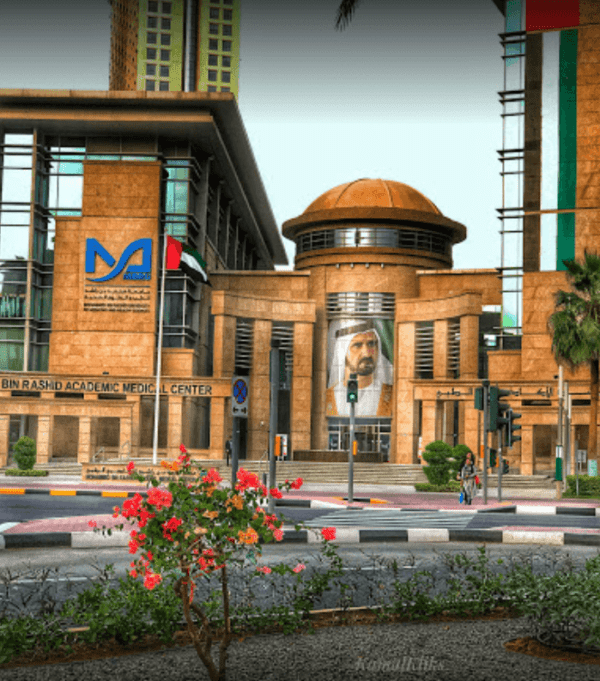 Mohammed Bin Rashid University of Medicine and Health Sciences (MBRU), founded in 2014, is named after His Highness Sheikh Mohammed Bin Rashid Al Maktoum, Vice President and Prime Minister of the UAE, and Ruler of Dubai. The University embraces His Highness' principles of respect, integrity, innovation and advancement for the benefit of humanity.
This blog highlights the factors that are establishing MBRU as a global hub for innovative and integrated healthcare education and research. 
The University offers undergraduate and postgraduate degrees through its three colleges: 
The College of Medicine offers the Bachelor of Medicine Bachelor of Surgery (MBBS) and a Master of Science in Biomedical Sciences. 
The Hamdan Bin Mohammed College of Dental Medicine offers a of range specialist postgraduate MSc courses, as well as endodontic residency and dental internship programmes. 
The College of Nursing and Midwifery (opened January 2020) offers a range of postgraduate courses of study, including MSc programmes in Cardiovascular and Paediatric nursing, alongside an integrated and aligned programme of research and scholarly activities.
The Digital Learning and Innovation service at MBRU helps to align the university's strategic objectives for education and research by incorporating innovative approaches to learning design and technology-enhanced learning (TEL). 
The largest medical simulation center in the Dubai, Khalaf Ahmed Al Habtoor Medical Simulation Center is a fully accredited medical education and training facility, equipped with hospital-grade equipment to support healthcare professionals by providing realistic hospital environments and a clinical skills lab, to better educate students and the wider medical community. The Simulation Center facilities are available for hire by healthcare professionals and educators. 
The Al Maktoum Medical Library plays a vital role in supporting MBRU students, faculty, and the wider medical community, by providing access to high-quality and authoritative information resources to promote the very best in medical education, research, teaching, and patient care.
Partnerships and affiliations with hospitals, academic and research institutions both within and outside the UAE enhance the quality of MBRU's educational programmes, widening the university network and expanding the university outreach. 
Queen's University Belfast is MBRU's international academic partner.
Al Jalila Children's Hospital has partnered with MBRU to offer a Paediatric Residency Programme and a Child and Adolescent Psychiatry Fellowship Programme.
Partnerships with Mediclinic Middle East and Dubai Dental Hospital provide clinical training for medical and dental students.
In alignment with the UAE's vision to expand and support innovation, research, science and technology, MBRU aspires to become a leading research-focused medical academic institution and to create an innovative and enriching research environment that will support the advancement of healthcare in the UAE and globally.
Research projects are currently underway at MBRU in the areas of cardiometabolic diseases including diabetes, cancer, mental health, neurodevelopmental disorders, and respiratory and infectious diseases.
A joint clinical trial in partnership with Dubai Health Authority (DHA) and Breathonix Pte Ltd is assessing the accuracy of an easy-to-use breath test to detect COVID-19 within one minute.
The pioneering Design Lab, launched in February 2019, is nurturing and fostering innovative healthcare solutions for the region and the world. 
Located within the main building of the College of Medicine, facilities available in the Design Lab include a 3D printer, Virtual Reality (1x HTC Vive Pro, 2x Oculus Quest), hand-tracking (Magic Leap) and micro-computers (Raspberry Pi, Arduino, Minnowboard).
MBRU Organ Transplant programme
Since its launch in 2016, the MBRU Organ Transplant programme – a collaboration with Mediclinic Middle East and Al Jalila Children's Specialty Hospital – has carried out 19 successful transplant operations up to January 2021, including living donor kidney transplants.