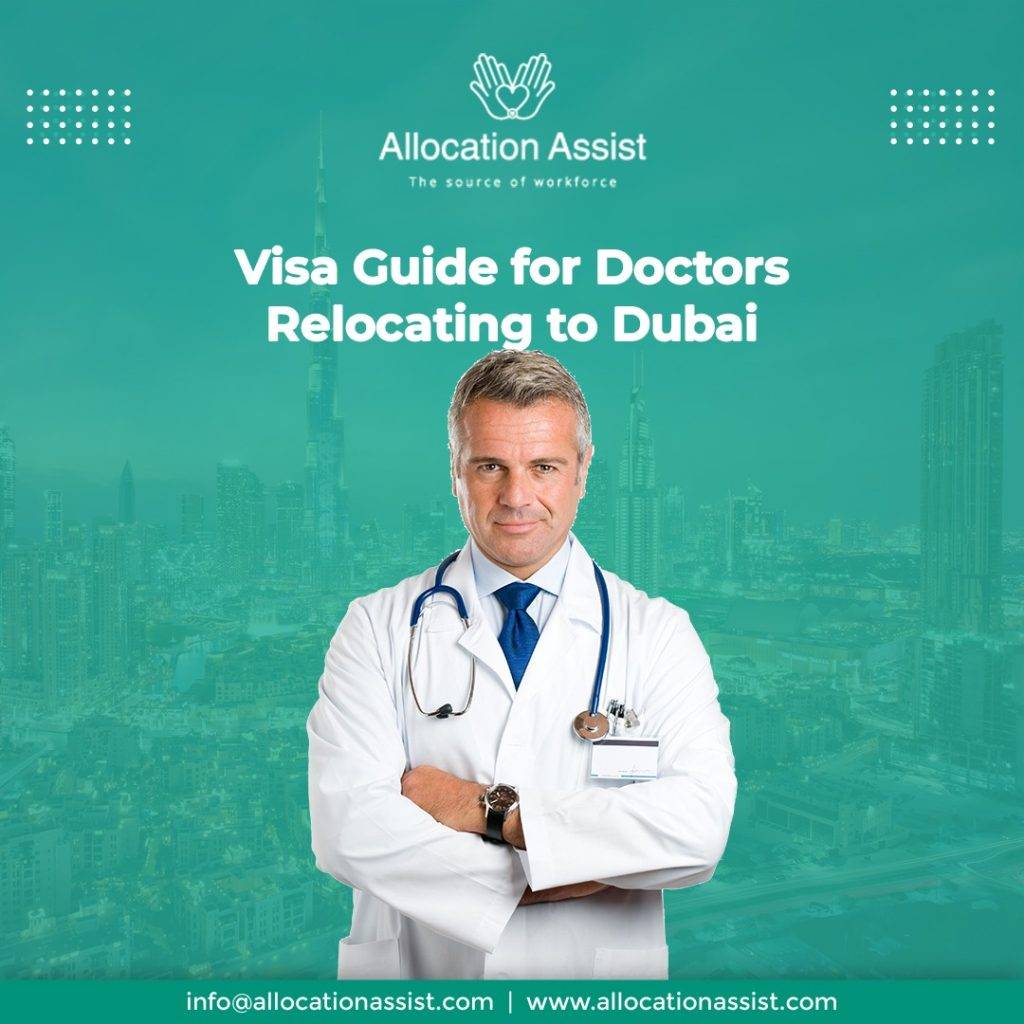 When relocating to work in Dubai, navigating the residency and visa system may seem a bit confusing at first. Many doctors and other healthcare professionals we recruit ask us about the different types of visas.
What type of visa do I need?
What is the difference between Entry visa, Employment Visa and a Golden Visa?
If you are coming to the UAE with a valid employment contract, your employer will obtain an Employment Entry Visa for you. This allows you to remain in the country for 60 days from the date of entry until the completion of the requirements for obtaining your residency visa.
You cannot sign a long-term tenancy agreement before you obtain your residence visa and Emirates ID. Therefore people usually stay in a hotel or other temporary accommodation for around 4 to 6 weeks. However, this does provide an opportunity to get to know the different residential areas before you decide where to live.
A work or employment visa is usually valid for 2 or 3 years and renewable if you continue with the same employer. Your employer is required to cover all recruitment and visa-related costs. The residency visa application process involves a medical fitness test and fingerprint biometrics for the Emirates ID.
Residency status allows you to work in the UAE, open a local bank account, apply for a driving UAE licence and buy a car, obtain a tenancy agreement or purchase a property, sponsor residency for your spouse or dependents and register your children in government or private schools.
Also see our Guide to Obtaining Resident Status in Dubai.
What if I am bringing my family with me?
If your family is travelling with you, they can initially enter the country on a tourist visa (or visa on arrival) and then do a 'change of status' once their residency visa is approved. Alternatively, you may arrive first and complete the formalities and arrange accommodation for the family in advance.
This UAE government website link contains more detailed information on sponsoring family residence. Also see
Doctors and many other healthcare professionals can now apply for the 10 year Golden visa.
What are the benefits of the Golden Visa?
Allows you and your immediate family to work, live and study without needing an Emirate
Valid for 10 years and easily
Permits the ability to stay outside the UAE for more than the usual period of six months without invalidating your
How can I apply for the Golden Visa?